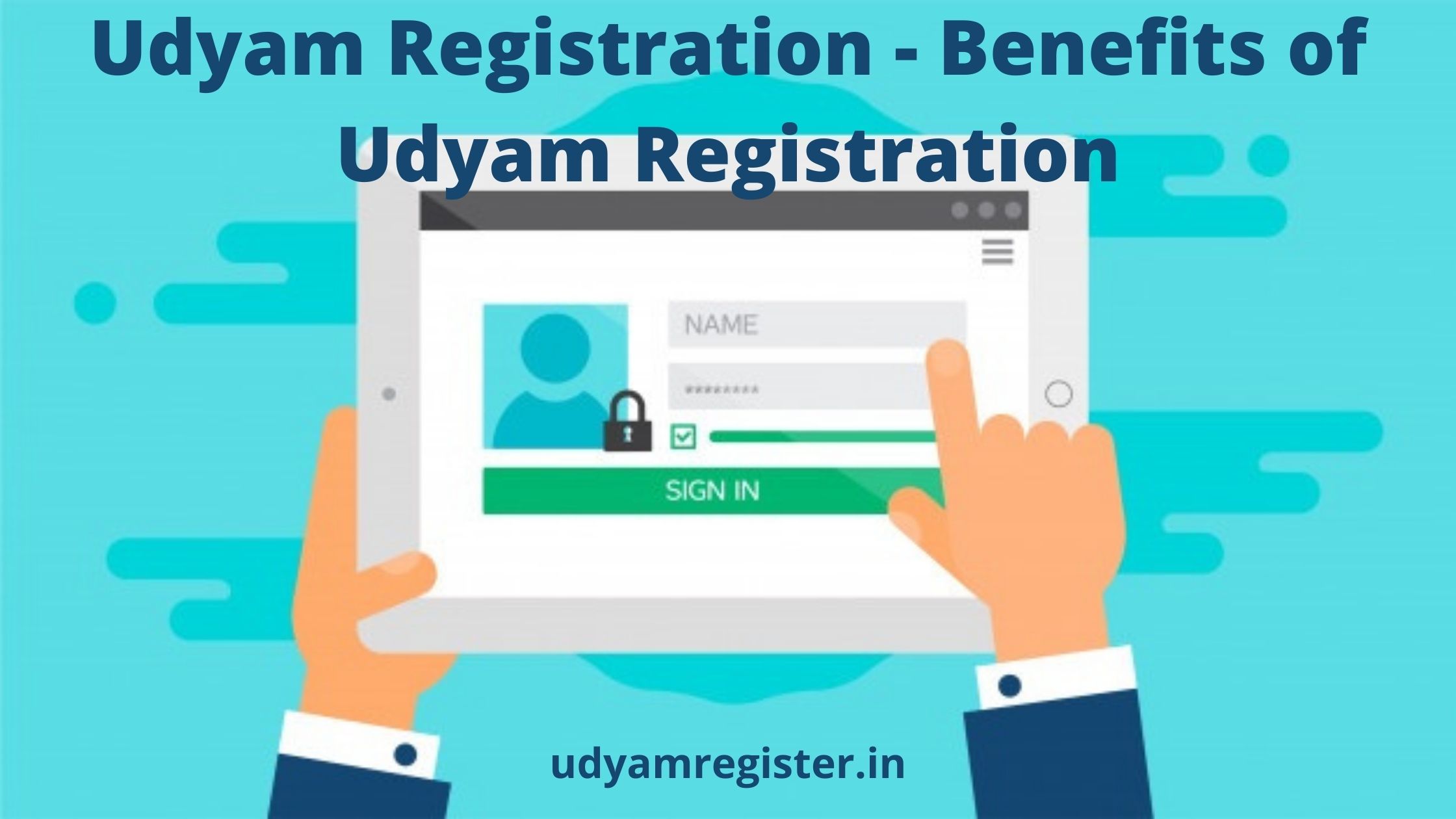 Udyam Registration - Benefits of Udyam Registration
MSME registration more popularly known as Udyog Aadhaar Registration will be known as Udyam Registration. This Company registration will provide you with more benefits to enjoy Government Schemes. The notification says that hereafter, an MSME is called as Udyam. Accordingly, the registration process is going to be known as Udyam Enrollment Registration.
What Does Udyam Mean?
Who Needs Udyam Registration?
Benefits of Udyam Registration
Udyam Registration Maturity Date
Re-classification Of MSME Under Udyam Registration
Documents Required For Udyam Aadhaar
Registration Process Of Udyam
Registration of Existing Enterprises.
What Does Udyam Mean?
Udyam is the new name Of Udyog Adhaar announced by the government as of July 01,2020. Prior to the notification it had been called as Udyog Aadhaar which is a twelve digit Unique Identification Number (UID) provided by the Ministry of Micro, Small and Medium Enterprises (MSME), Government of India for small and medium enterprises in India.
Who Needs Udyam Registration?
Any person who wants to ascertain a micro, small or medium enterprise (MSME) may file Udyam Registration online within the Udyam Registration portal, supporting self-declaration with no requirement to upload documents, papers, certificates or proof.
Benefits of Udyam Registration
There are various benefits of Udyam registration
To avail the subsequent benefits MSME / Subsidies/ Low Interest Loans / Collateral Free Loans/etc, you have to register under new udyam Scheme provided by the Government.
Protection against delayed payments, against material / services supplied
Collateral free loans from banks
Interest rate Subsidy on Bank loans
Special beneficial reservation policies within the manufacturing/ production sector
Ease of obtaining registrations, licenses and approvals.
Msme Registered entity gets eligible for CLCSS (credit linked capital subsidy scheme)
International trade fair special consideration
Government security deposit (EMD) waiver (Useful while participating tenders)
Electricity bills concession
Stamp duty and registration fees waiver
ISO certification fees reimbursement
Direct tax laws rules exemption
NSIC performance and credit rating fees subsidy
Patent registration subsidy
Barcode registration subsidy
Industrial Promotion Subsidy (IPS) Subsidy Eligibility
Udyam Registration Maturity Date
As per the official announcement of Government Of India dated 26.06.2020, all existing MSME companies must register /convert to new udyam immediately. As per the announcement every business unit registered under MSME / Udyog Aadhaar shall be treated as a valid MSME upto 31st March 2021. And all existing MSME Companies must register/convert on or before 31st Mar 2021 to enjoy the MSME Benefits according to the new announcement.
Re-classification Of MSME Under Udyam Registration
Micro Business Unit : Any Micro, Small and Medium Enterprises (MSMEs) will now come under Micro units if they need investments upto Rs 1 crore and turnover of less than Rs 5 crore. Before the announcement, the definition was on investment criteria of up to Rs 10 lakh for Service MSMEs earlier and Rs 25 lakh for manufacturing.
Small Business Unit: For an MSME to be defined as a Small unit, its investment limit has been raised from Rs 5 crore to Rs 10 crore with a turnover of less than 50 crore. This applies to any or all MSME's including the Service enterprises which earlier came under investment of up to Rs 2 crore.
Medium Business Unit : Enterprises with investments up to Rs 50 crore with a turnover of less than Rs 250 crore will now be called Medium Business. Earlier, the investment limit for Medium units was up to Rs 10 crore and Service enterprises was up to Rs 5 crore.

Documents Required For Udyam Aadhaar
In the case of a proprietorship firm, a Private Aadhaar Number is required.
In case of a Private Limited Company or a Limited Liability Partnership GSTIN and PAN together with its Aadhaar number.
PAN shall be filled up on self-declaration basis, just in case of an enterprise which is duly registered as an Udyam with PAN. In case there is any deficiency of data for previous years.
Udyam Registration shall not be filed over once by any companies or enterprises : Any number of activities including manufacturing or service or both is also specified or added in one Udyam Registration.
Udyam Registration Online Process
The registration process for Udyam Registration online is simple and easy to follow.
Step 1: Visit the Udyam Registration portal website.


Step 2:Enter the specified details on Udyam Registration Form and ensure that you enter all the details correctly.


Step 3: After entering the details make the web payment for your Udyam registration Application.


Step 4: One among the registration experts will process your Udyam registration process application.


Step 5: In 1-2 hour you will receive your Udyam registration certificate at your registered email address.
Registration of Existing Enterprises.
Already Existing Enterprises Shall Register Again on the Udyam Registration Portal on or after the first day of July 2020
All Enterprises shall be redirected as per New Notification
Enterprises existing or registered before 30th June 2020 shall continue to be valid for a period up to 31st March 2021.
Any MSME's which is registered with the other Organisation under MSME Shall register itself under Udyam Registration.
For any further discussions, talk to our Udyam registration expert. You can just fill the Udyam registration form @ udyamregister.in to avail all the government benefits.