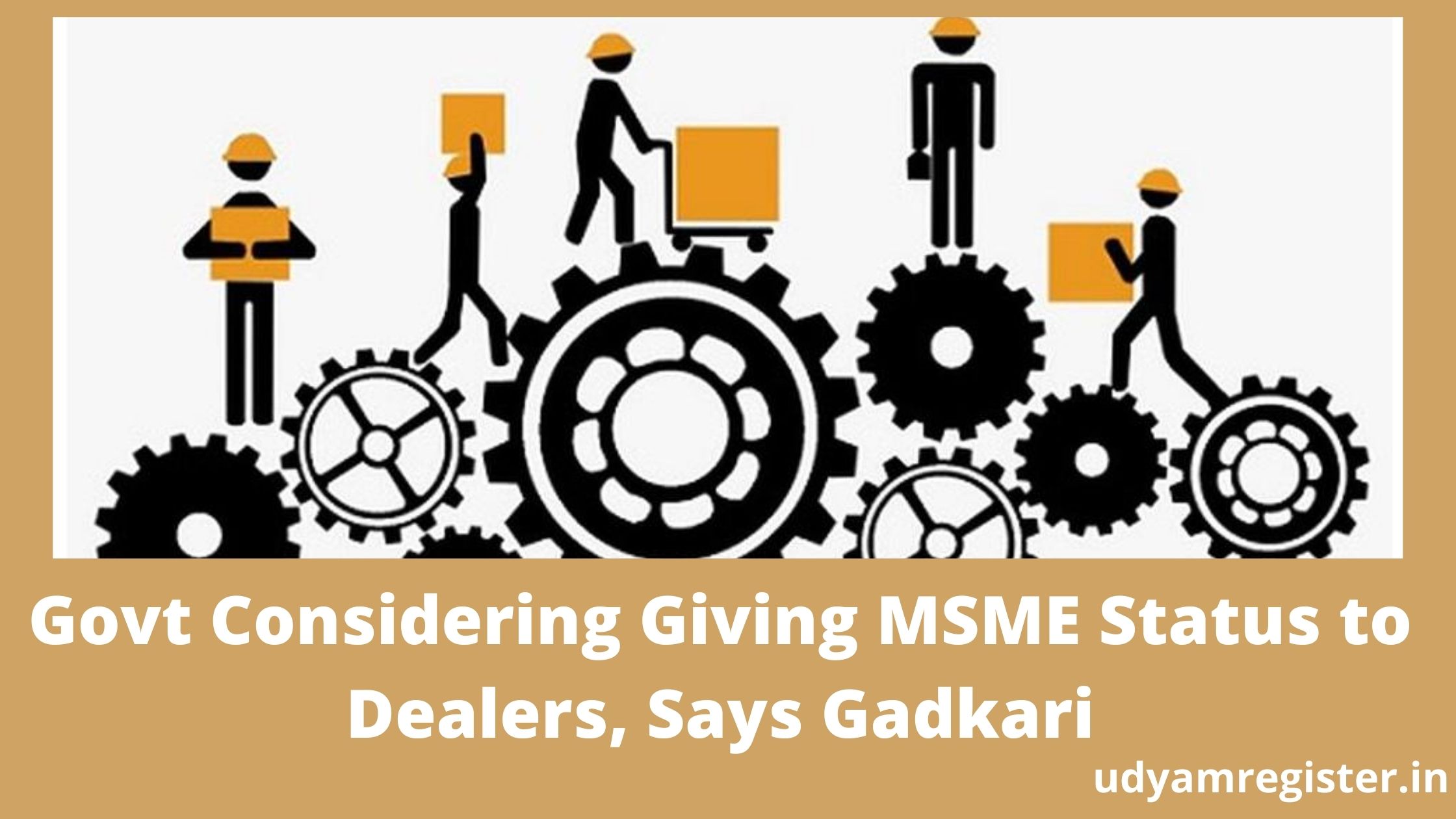 Govt Considering Giving MSME Status to Dealers, Says Gadkari
According to the MSME status, the government is considering dealers as it will allow them to make use of the benefits provided to micro, small and medium-sized enterprises, Union Minister Nitin Gadkari said on Tuesday 18th August 2020.
Micro, small and medium-sized enterprises (MSMEs) consisting of manufacturing and service units must be registered to take advantage of the benefits and subsidies provided under various government schemes.
Registered micro-sized enterprises are eligible for tariff and tax and capital subsidies. Registration also helps them get government tenders & enables easier access to low-interest rate loans.
"Regarding MSME, we are thinking now of giving MSME status to dealers also and they will get the benefit of it, that is also under consideration by which they will get the benefits," Gadkari said.
The minister also appealed to MSME-registered companies to clear all outstanding dues on time to SME's.
"We are also requesting to the Finance Ministry, the industries who want to make their technology centers, training centers, research centers, from Income Tax point of view whether we are in a position to give some more support to them by which we can inspire and motivate them for more research and innovation," Gadkari said.
Benefits of MSME Registration for Dealers
There are various benefits


Facility to get registrations, licenses, and approvals


Stamp duty and registration fees waiver


Patent registration subsidy


Free bank loans 100% security


Barcode registration subsidy


Direct tax laws rules exemption


Interest rate Subsidy on Bank loans


Collateral free loans from a bank


Patent registration subsidy
Apply for MSME Registration Certificate to Avail Government Benefits
Register for MSME Now!
The process of government registration is complicated and not easily understood by the first user so we help these users make their work easier for them and also save their time. Our experts have many years of experience within the industry. Some websites have a very complicated and difficult process, which is not user friendly and very frustrating for new business owners and first-time users of registration. We are private consultants that help startups, entrepreneurs & businessmen to register under various government procedures.
If you have any queries then just fill the complaint form @https://udyamonlineregistration.org/ our expert will contact you soon.